Waist to hem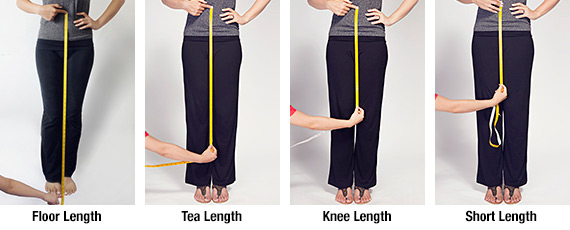 Hold the measuring tape at your waist while a friend pulls it down to the length you want your dress.
When taking this measurement, stand straight with your feet together.
We define knee length as the area just around your knee caps. Measuring too high may result in a dress that is too short.
If this is a floor length dress please make sure you measure without wearing shoes.